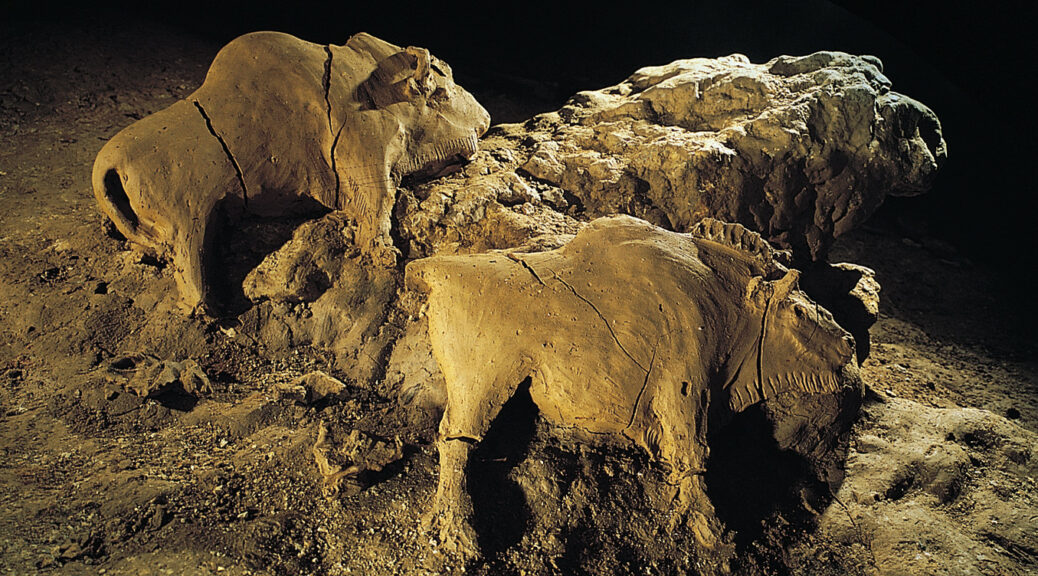 14000 Years Old Bisons Sculpture Found in Le d'Audoubert Cave, Ariege, France
The bison was constructed from the cave walls, leaning in the darkness towards a small rock. Although they are 22 feet long, they are perfectly built and have exceptional endurance.
The bison lived alone in the dark French grotto for thousands of years until it was discovered in the early 20th century.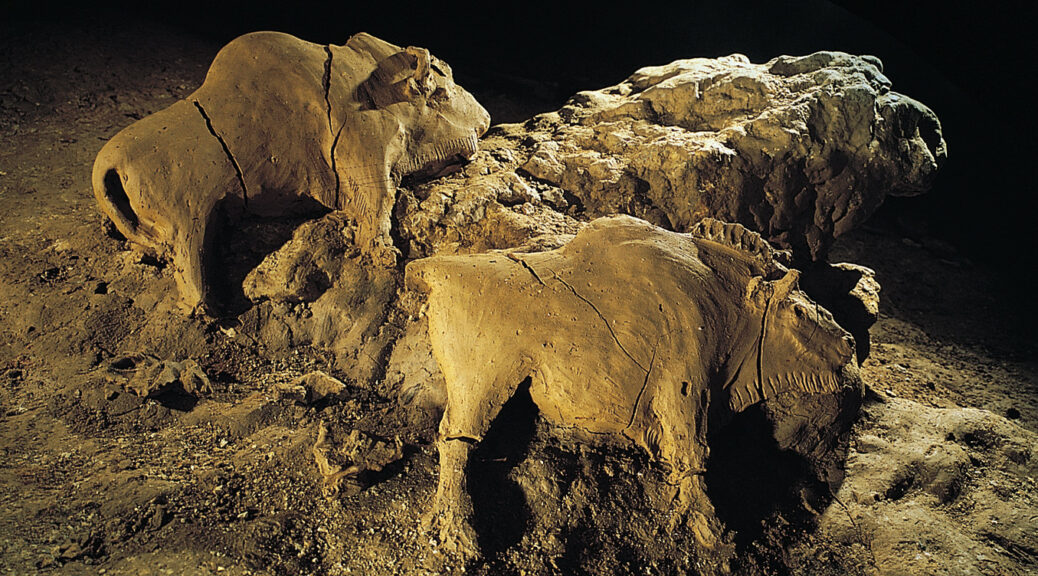 The indications of the artist's hand remain clear, and the methods employed to create facial and male details Objects such as these show clearly that man used clay as an art form well before the actual clay fire was discovered.
The walls of those caves are also surrounded by sketches of bison and other game animals, marked by carbon from the flames, and minerals like iron oxide and manganese, which indicate that our early ancients were aware of these ceramic coloring materials that we still use today.
The shaggy mane and barley of the bison seem to be cut with tools, but the jaws are drawn with the fingernail of the sculptor. Something of incredible naturalistic beauty gives the impression. The female bison will matte and the bull will smell the air.
The animals are both supported by an unbelievable central rock (which may indicate that the Tuc d'Audoubert cave has never been associated with the Three Freres) but have had some drying up, creating cracks across all their bodies.
Two other bison figures are also in the room, both on the floor.
Prehistorians have probably stayed in the grotto of Tuc d'Audoubert with a small number of people (including the child) for the sole reason of participating in certain cave-art ceremonies.
At a distance from the clay bison, at about 650 meters from the entrance, under the low ceiling at the very end of the upper gallery, they have a certain ritualistic or shamanistic phase.