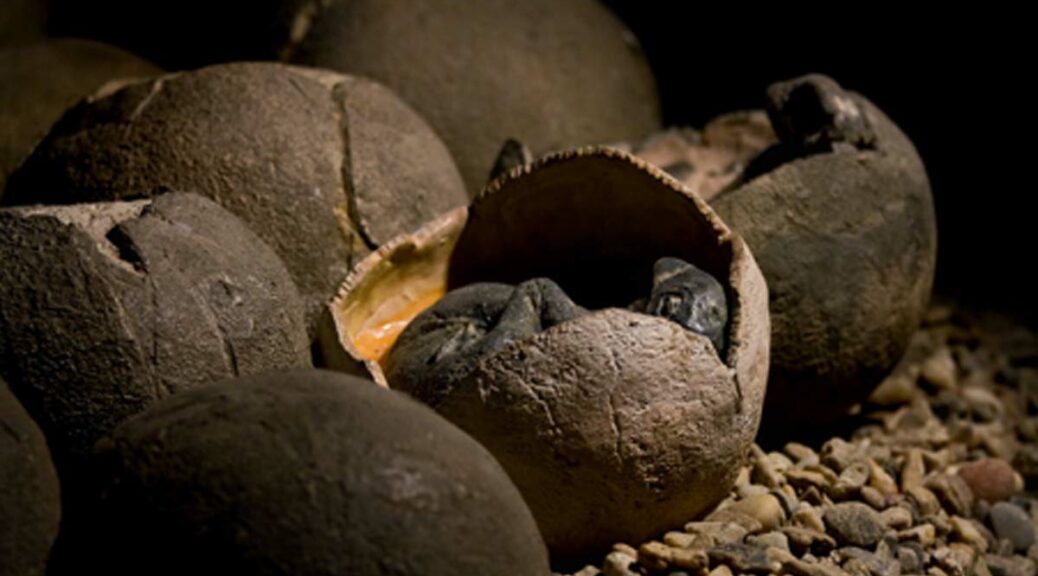 Chinese Boy Accidentally Finds 66-Million-Year-Old Dinosaur Eggs
A 9-year-old elementary school student from Heyuan, Guangdong province in south China has accidentally found, in a play on the middle of the water, what a dinosaur egg fossil was accused of.
Later, the boy's mom, Li Xiaofang, went to the local museum, whose staff went and dug more dinosaur eggs.
The 11 fossils of the dinosaur egg are from 66 million years ago.
She and her son, Zang Yangzhe, later said in an interview that they played near the river Dongjiang.
"The flood damaged the bridge over the river and exposed the soils under the pinnacle," she said. This was why the boy found the eggs.
"He discovered an eggshell on the slope and immediately called me, saying it seemed like dinosaurs ' egg, to tell me of its discovery," Li said.
The boy had just been to the nearby dinosaur museum where he saw several types of dinosaur egg fossils, some complete while others were split, helping him recognize the dinosaur egg at a glance.
Just after the first excavation, another one was discovered approximately 80 cm above the previous place on the slope.
His mother Li was able to contact the Heyuan Dinosaur Museum with the help of a friend, recognizing their archeological principles.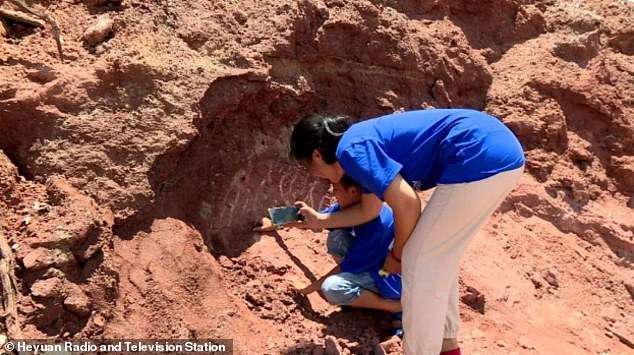 A large number of dinosaur eggs and bone-fossils have been discovered in the city since 1996.
The city of China was founded a dinosaur research institution named the Ancient Chinese Museum of Animals and the Dinosaur Egg, also known as the Museum of Heyuan Dinosaurs.
Huang Zhiqing, Deputy Head of Heyuan Dinosaur Museum Research, said that after receiving the news they rushed to the scene with the police.
A total of eleven "stone eggs" were excavated each with a diameter of about nine centimeters, and later tested for dinosaur eggs from the Late Cretaceous Period by the local Museum.
Huang Zhiqing said houses were built at the place where the dinosaur eggs were discovered so that the soil flows smoothly. Egg dinosaur fossils in good condition are extremely rare, considering currents and deforestation.
The museum will arrange efforts to clean up and separate these egg dinosaur fossils, said Huang Zhiqing. You will also find a suitable opportunity to explore and excavate the base.
Huang Zhiqing said "Perhaps we are going to uncover new things.
Li said that child understanding is inseparable from his schooling of the dinosaur egg.
She added that he is going to libraries and museums for information about what he's curious about. "That's because the city's environment, he's full of curiousness about everything related to dinosaurs."