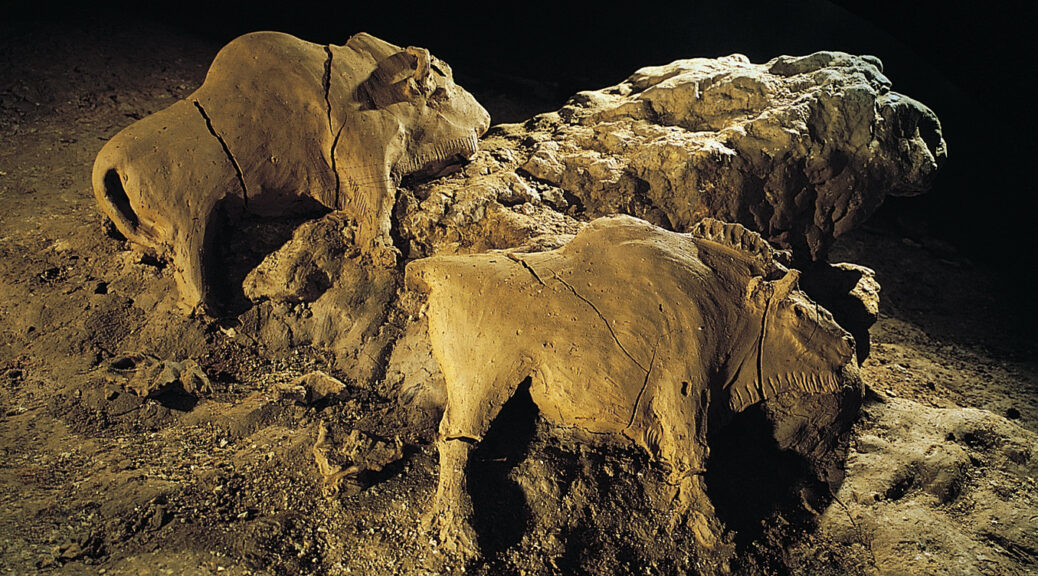 Artifacts Museum: 14000 years old sculpture Found in Le d'Audoubert Cave in Ariege, France
The bison, which was made from the cave walls, stand by each other and sat in the dark against a little stone.
it was 18 feet are 24 inches long, they are so elegantly designed and sturdy.
The bison that lived alone in the deep French cave for 1000's of years until it was discovered at the beginning of the 20th century.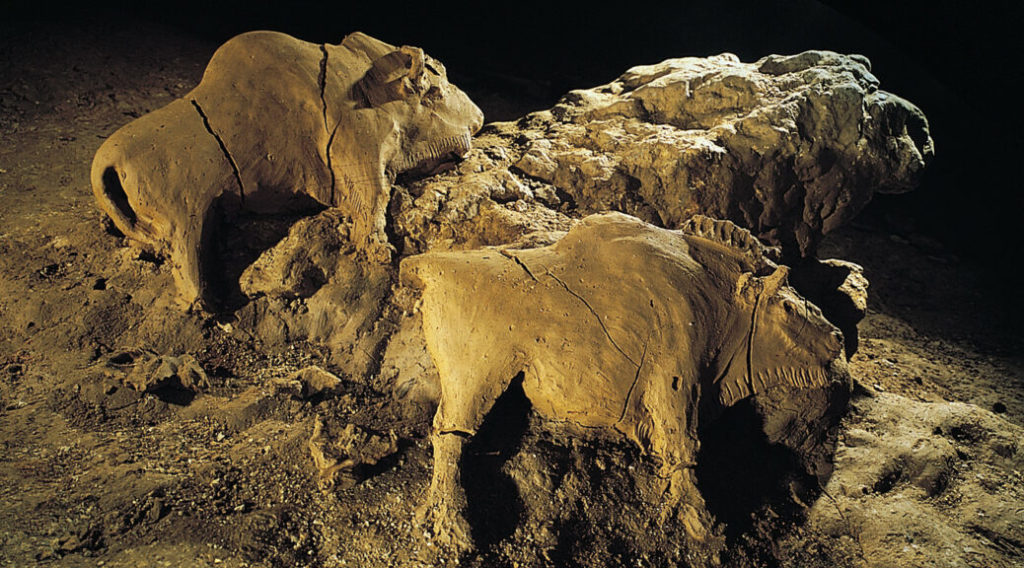 The hand signs of the artist are still proof and the tools that were used to give the face and mane details Artifacts such as these clearly demonstrate that man used clay for artistic expression even before the real clay fire was found.
In the walls of these caves, there are also drawn pictures of bison and other game creature, marked by fire carbon, as well as earth minerals like iron oxide and manganese, which show that our first ancient ancestors knew those ceramic coloring materials still used today.
The shaggy mane and barb of the bison appear to be cut with a tool, but the jaws are drawn with the fingernail of the sculptor.
The feeling is of immense naturalistic elegance. The female bison is primed for sniffing, while the bull sniffs the dirt.
Both animals are supported and unbelievably well preserved by the center of a rock, but have been dried up, causing a number of cracks across the body.
There are Two other bison figures are also in the room, all graved on the table.
Historians have theorized that a small group (including a child) remained in the cave of Tuc d'Audoubert for the sole cause of attending certain ceremonies related to cave art.
The remote location of the barn, which is under a low ceiling at the very end of the upper gallery, 650 meters from the entrance, is in line with their participation in some kind of ritual