Blueprints of Noah's Ark Written Down on a 4,000-Year-Old Clay Tablet Reveal the Ark was Round
An ancient clay tablet, believed to date more than 4,000 years, explains the materials used in the construction of one of the most famous 'ships' in the history of humankind: Noah's Ark.
More importantly, the ancient clay tablet describes Noah's Ark as a spherical and massive ship.
Researchers have revealed the clay tablet explains that materials were used in the Ark's construction, the exact measures, and the 'true' shape of the Ark.
As explained by Irving Finkel, British Museum curator and author of "The Ark Before Noah," the clay tablet featuring Noah's ark blueprints were found by chance.
As noted by Finkel, one day, he was approached by a man holding a clay tablet. Many claimed he had obtained the ancient piece from his father, who, in turn, obtained it from Egypt and China in the 1940s.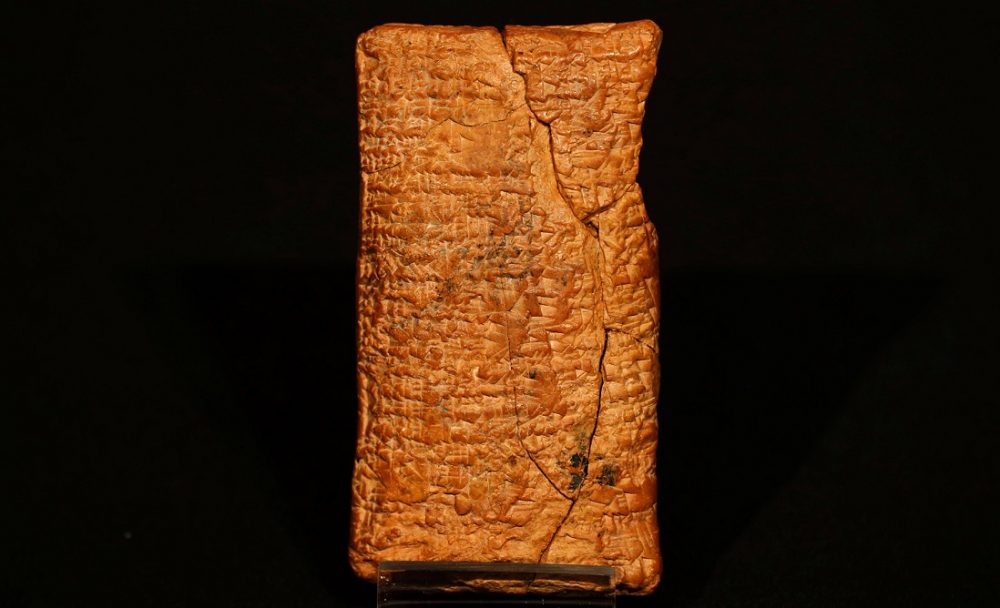 The clay tablet "turned out to be one in a million," explained Finkel. Dating back as far as 1750 B.C., it tells the Babylonian "Story of the Flood," as well as the 'true' shape of the Ark.
When the gods decided to wipe out humankind with a flood, the god Enki, who had a sense of humour, leaked the news to a man called Atra-hasis, the 'Babylonian Noah,' who was to build the Ark. Atra-hasis's Ark, however, was round.
"Quantities of palm-fibre rope, wooden ribs, and bathfuls of hot bitumen to waterproof the finished vessel … The amount of rope prescribed, stretched out in a line, would reach from London to Edinburgh," explained Finken in a blog post where he describes the tablet's content.
Surprisingly, in addition to its round shape, the Ark was supposedly massive. In fact, as noted by Finkel, Noa's Ark would have had a total area of around 2.2 square miles, with walls soaring 20 feet high.
Finkel, who is the author of the book "The Ark Before Noah: Decoding the Story of the Flood," explains that "the clay tablet features startling new content."