A new Archaeological Site has been Discovered in Oman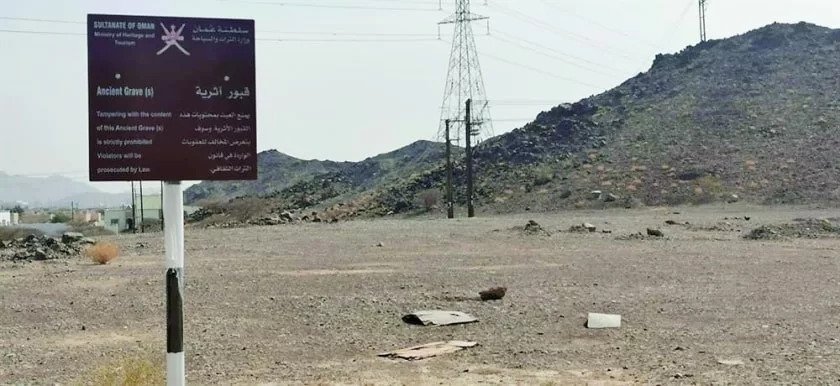 Oman's Ministry of Heritage and Tourism recently discovered an ancient site in the town of Al Khobar, Sumail Province, Al Dakhiliyah Governorate.
According to the news of Oman Daily, the ministry has discovered an archaeological tomb area from the late Iron Age or the so-called Samad period. The characteristics of the 14 tombs found were determined.
The route along the Sumail was used for trade and communication between the coastal and interior regions of Oman. Caravans had used this route for trading in frankincense.
Although the development of the Iron Age in the Eastern Arabian Peninsula is not yet fully known, the Salut Archaeological Site in the same region is one of the most important places where the remains helped to discover the Iron Age.
Salut Archaeological Site, ruins have been found that date back to the Iron Age between the period 1,400 to 600 BC.
Salut's historical significance is inextricably linked with the birth of Omani history, which began with the entrance of Arab tribes from various parts of the Arabian Peninsula in Oman.
This location bears evidence of the beginnings of Oman's settlements. Salut Archaeological Site lies atop a rocky hill in A'Dakhiliyah Governorate.
The iron age connections of the tombs found as a result of the latest research by the Ministry of Heritage and Tourism will shed light on the Iron Age period in the Eastern Arabian Peninsula.
This work is part of the ministry's ongoing research and documentation of archaeological sites in the Oman governorates.