Ancient Roman Library Discovered Beneath German City
A team of archaeologists who digged near the church of Antoniter, a Protestant church in the centre of Cologne, Germany, found a puzzling discovery.
Beneath the foundations of the church were Roman walls—Cologne (then called Colonia) was founded by the Romans in 50 AD—with a series of niches measuring about 31 inches by 20 inches.
Initially, archaeologists thought that the niches used to host statues. But soon enough it became evident that they must have served some other purpose.
"It took us some time to match up the parallel—we could see the niches were too small to bear statues inside," Dr Dirk Schmitz, an archaeologist at the Roman-Germanic Museum of Cologne told The Guardian.
After more research, Schmitz and his team noticed how the niches were similar to those found in Roman-era libraries such as the 117 structure discovered in Ephesus, Turkey.
They concluded that the niches served as "cupboards for scrolls" and that the building used to be a library containing an estimated 20,000 scrolls.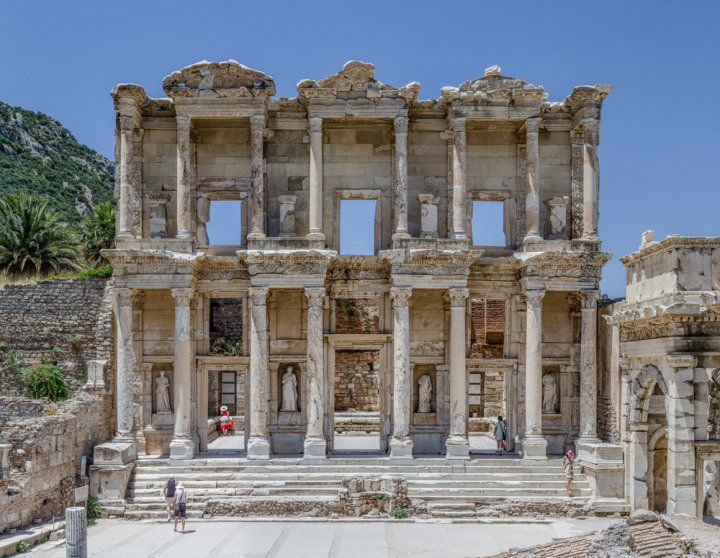 According to the area excavated so far, the library used to measure 65 feet by 30 feet and was probably two stories tall—a monumental building for Roman times.
Its location, right in the centre of the city, provided further evidence about the nature of the building."It is in the middle of Cologne, in the marketplace, or forum: the public space in the city centre," Schmitz told The Guardian.
"It is built of very strong materials, and such buildings, because they are so huge, were public."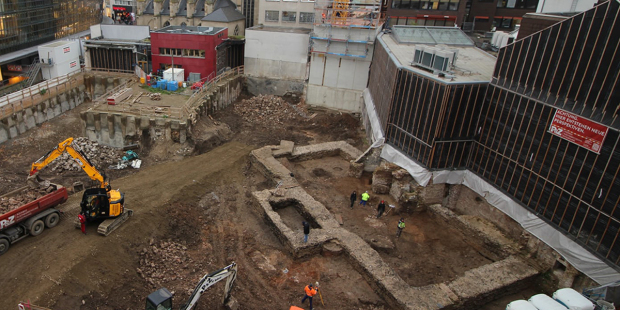 Roman-era libraries are rare finds for archaeologists, making this an important discovery.
As Schmitz explained, it is probable that Roman towns had libraries but they are not usually part of excavations' findings, partly because there is no distinctive sign that can identify a building as a library.
But what made a difference this time was the presence of niches in the walls.
"If we had just found the foundations, we wouldn't have known it was a library," Schmitz added.
"It was because it had walls, with the niches, that we could tell."