Researchers in Bolivia find two skeletons with abnormally elongated skulls
According to researchers one of the skeletons had an elongated head that exceeds the proportions of an artificial cranial deformation, raising the question: what could have caused such a typical feature?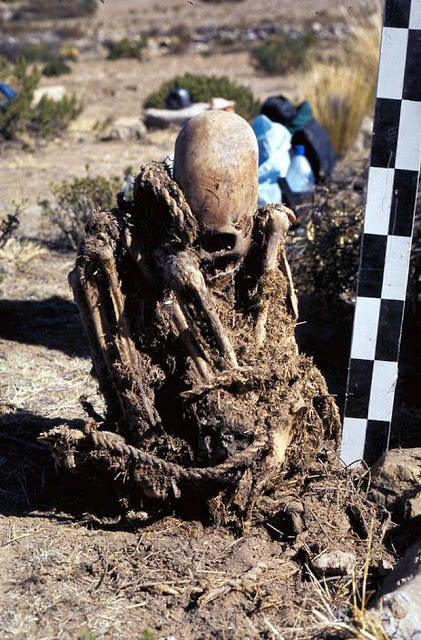 Finnish archaeologists working near the village of Patapatani in Bolivia, recently found the remains of at least six individuals buried under an Aymara funerary tower which was built, thousands of years ago for people of royal status in the ancestral culture.
Interestingly two of the skeletons were of particular interest. One of the skeletons belonged to a woman and the other one of her baby, nothing out of the ordinary other than the fact that both of them had freakishly large elongated heads that were not the result of cranial deformation.
One of the aptest researchers to look into this strange phenomenon is without a doubt Brien Foerster, best known for his extensive research on the (in)famous Paracas skulls.
Brien Foerster recently took a trip to the Patapatani museum where researchers transferred the skeletons that were unearthed.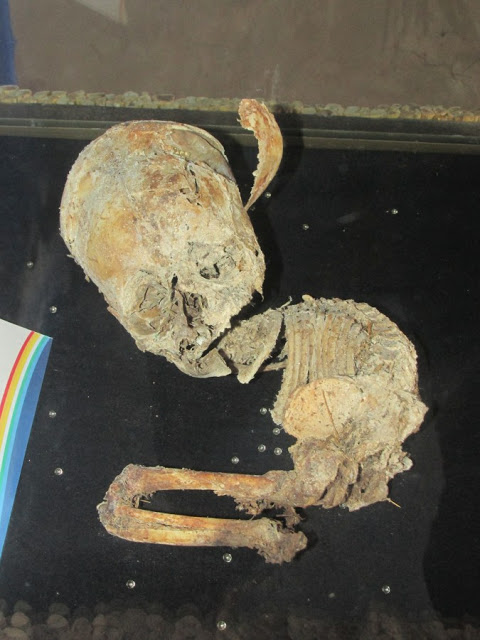 In his journey, Brien Foerster was accompanied by an American radiologist and expert in human anatomy and Bolivian researcher and author Antonio Portugal.
According to experts, based on the shape of the pelvis, the skeleton we see in the images belongs to a young woman who died in her preadolescence.
The young girl had an elongated head that exceeds the proportions of an artificial cranial deformation, raising the question of what could have caused such typical features?
In addition to the skeleton of the young girl, the fetus found in the tomb is believed to have died between nine and seven months into development. It is likely that the fetus died with the mother during birth.
In his website Brien Foerster points out that if this proves to be the case, it is very likely that the baby would have been born with an elongated skull as well, meaning that both the mother and the fetus had similar conditions.
Brien Foerster points out that the ramifications are enormous since it means that we are possibly looking at a subspecies of ancient humans that died out thousands of years ago.
Elongated skulls have been found all around the globe and are not an isolated phenomenon of the Americas.
Among the most fascinating examples of elongated skulls are so-called Paracas skulls discovered in the Pisco Province in the Inca Region on the Southern coast of Peru.
Interestingly, the cranium of the Paracas skulls is are at least 25 % larger and up to 60% heavier than the skulls of regular human beings. But not only are they different in weight, but the Paracas skulls are also structurally different and only have one parietal plate while ordinary humans have two.