Hidden 2,000-Year-Old Roman Road Uncovered In Worcestershire Could Be Of 'Global Importance'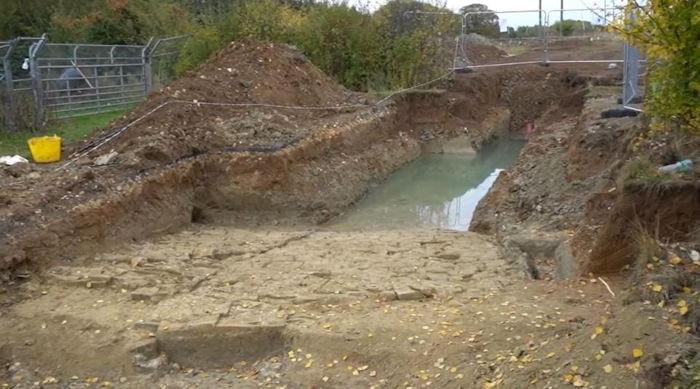 Trent workmen have uncovered a 2,000-year-old Roman road in a field near Evesham, in Worcestershire, UK.
Aidan Smyth, archaeology advisor for Wychavon District Council says the ancient Roman road is the only one of its kind discovered in Britain and could be of "global importance."
"Paul Harding, who runs Discovery History with his wife Helen, thinks it could put Evesham 'on the map.'
He said: "The recent find of a possible Roman Ford in Worcestershire is really exciting. A surviving Roman Ford is extremely rare in what was once the Roman Empire.
It looks like a well-made Roman road surface and may have taken over from an earlier trackway or route that the Britons were using before the Romans. We had simple roads before the Romans, and these sometimes followed traditional routes.
This will put the area on the archaeological map and allow for further study in this kind of structure," the Worchester News reported.
The 10m (32ft) stretch was discovered during routine waterworks and is said to have been constructed like a wall with large stones laid in bands – a traditional Roman technique – with its only comparisons in Rome and Pompeii.
"There are some traces of Roman times in the Vale but in general these are few and far between, and this is by far the most important that has been found for a long time.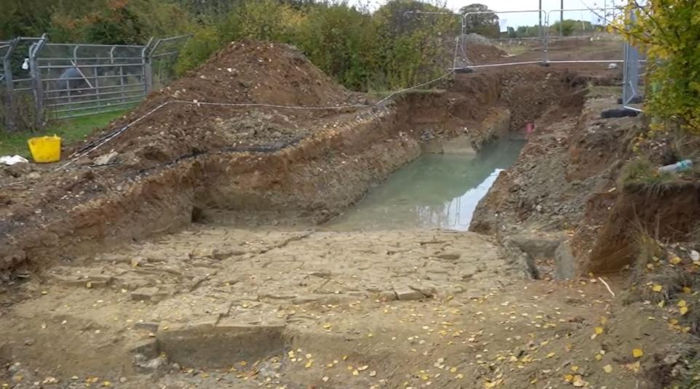 "I am hopeful that Aidan Smyth and his archaeology team will have an opportunity to examine it thoroughly and expect that the VEHS will wish to keep on close touch with developments and help in any way appropriate," Richard Ball, trustee at Vale of Evesham Historic Society said.
Worchester News also reported that metal detectorist Stephen Grey is no stranger to uncovering the area's history, having dug up a 'Viking' axe just a few weeks ago himself.
He said: "It could well be Roman as there's been plenty of Roman items found by archaeologists and metal detectorists in the area.