Incredible 700-Year-Old Tombs With Beautiful Decorations And Carved Bricks Found In Shandong, China
Archaeologists excavating in the province of Shandong, China, have unearthed 12 incredible tombs estimated to be around 700 years old. It is one of the most important finds ever made in the eastern Chinese province.
According to experts, the tombs date back to the last years of the Yuan Dynasty (1271-1368), founded by Kublai Khan, grandson of the conqueror Genghis Khan.
Based on an inscription discovered at the burial complex, the tombs belong to a family called Guo.
"The tombs are arranged in an orderly and seemingly planned manner. Some of the owners were relatives, which provides new material for studying the arrangement of family cemeteries in the Yuan Dynasty," explains Li Ming, director of the Jinan City Institute.
Also found inside the tombs were more than 60 fragments of pottery and porcelain, bronze mirrors, copper coins, and other important artifacts that will now help archaeologists unravel new mysteries about the reign of the Yuan Dynasty.
During previous archaeological excavations in the Shandong Province, scientists unearthed graves of people who were surprisingly tall.
The bones are 5,000 years old and belong to people who were above average height. One of the deceased persons was 1.9 meters (6-foot-3-inches), and the other was 1.8 meters or taller.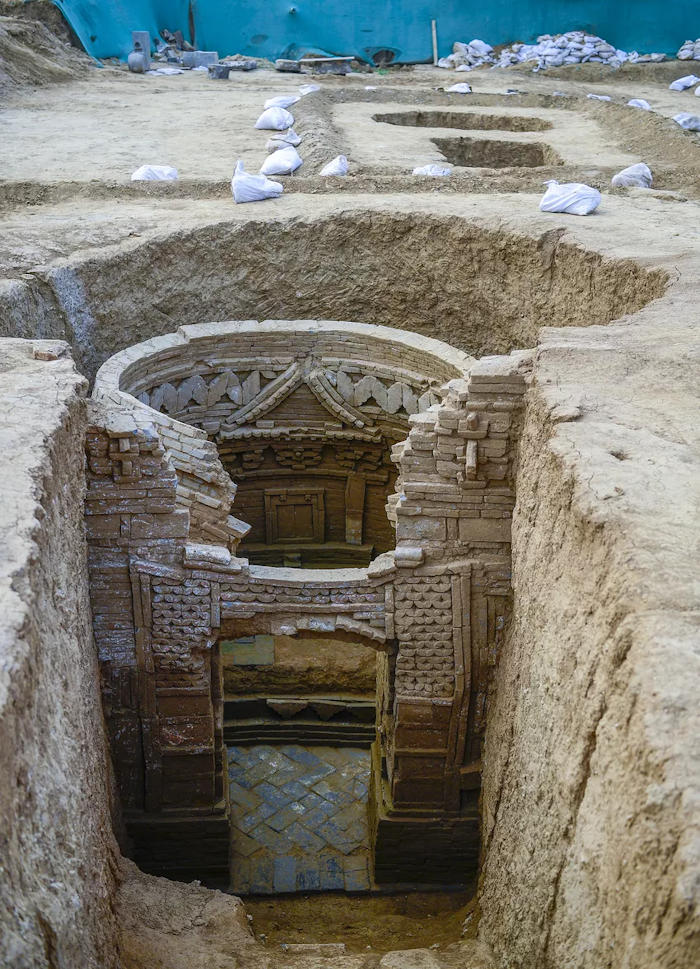 "This is just based on the bone structure. If he were a living person, his height would certainly exceed 1.9 meters," said Fang Hui, head of Shandong University's School of History and Culture.
According to official statistics, in 2015, the average height of men aged 18 in Shandong was 1.753 meters, compared with a national average of 1.72 meters.
So, how is it possible that people living in this area were much taller 5,000 years ago? It seems taller men were common in this part of China. Confucius (551-479 B.C.), a native of the region, was said to be about 1.9 meters tall. Confucius was buried in the Kong Lin cemetery, which lies in the historical part of Qufu in the Shandong Province.
Archaeological discoveries made in this region offer evidence the Shandong area has a rich history stretching back thousands of years. Shandon, which could be translated as "east of the mountains," has played a major role in Chinese history since the beginning of Chinese civilization.
Future archeological finds will provide a more comprehensive picture of vital historical events that shaped the civilization of China.