Surprising Offering of a Hallucinogenic Cactus Discovered in Prehispanic Temple in Lima
Chuquitanta or El Paraíso (The Paradise) are the modern names for a monumental archaeological complex located in the Chillon River valley, several kilometres north of downtown Lima and dated to the Late Archaic Period (3500-1800 BC). More specifically, different radiocarbon dates place the site between the years 2300 and 1400 BC.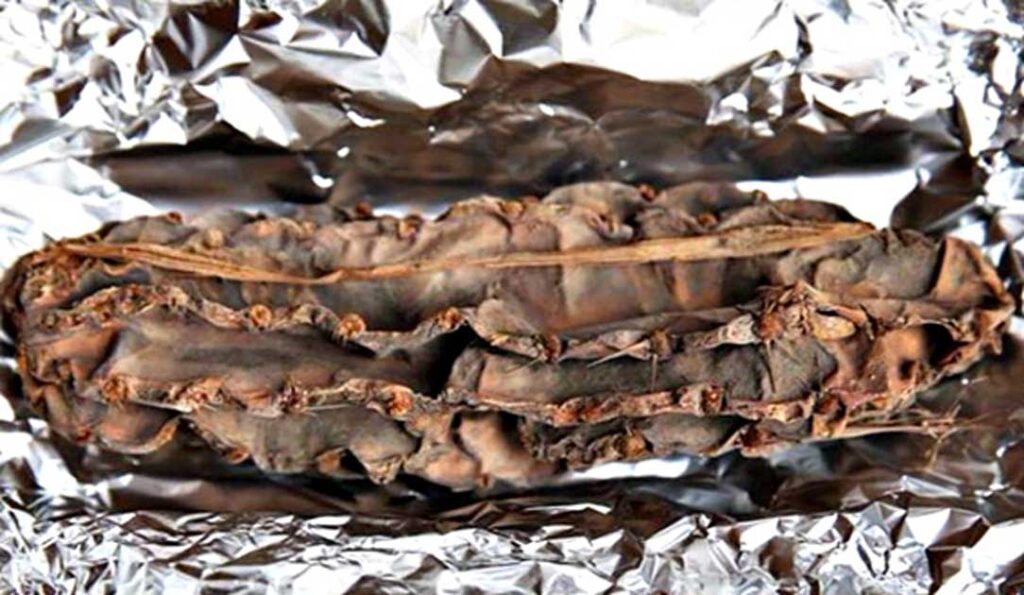 Discovered in 1950 by Louis Stumer, it was Thomas C. Patterson and Edward P. Lanning who, in 1964, managed to identify about nine structures and labelled them as preceramic sites.
A year later, in 1965, Frederic Engel conducted explorations and excavations at the site and identified another 8 buildings scattered over a large area, so he defined the site as a great architectural complex and one of the largest in ancient Peru.
Subsequently, following neglect by authorities, the area began to be protected by nearby residents, although this was not enough to avoid destruction and the inevitable disappearance of the huacas.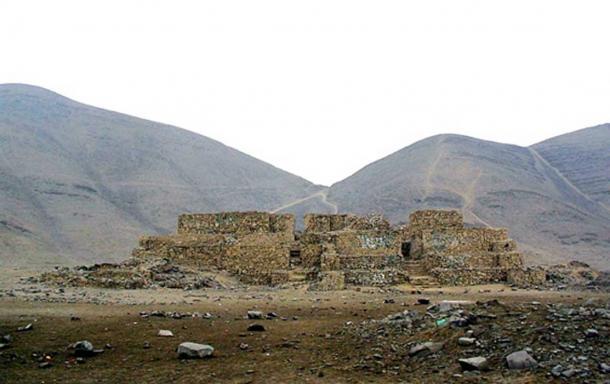 It was precise because of the insistence of these people that the state finally became interested in the site.
The first public investment project began on December 24, 2012.
The site was excavated in five sectors and the archaeologists found that the complex was composed of twelve pyramids in total, which were spread over a large area.
On January 15, 2013, archaeologists discovered an architectural structure they called the Temple of Fire, which has similarities to buildings found in Caral and Kotosh (contemporary structures.) They now called the site the oldest architectural complex on the Lima coast and the first settlement where nomadic societies became sedentary through agriculture, 4,000 years ago.
Now, experts know that the diet of the inhabitants consisted of a mixture of domesticated and gathered resources, in which wild plants could have represented a substantial part. But the cultivated plants supplemented the diet of the ancient people too.
Some of the plants consumed in this period were amaranth, potato, pumpkin, carob, cotton, and cactus. And it is a cactus that is at least 4,000 years old which has now surprised Peruvian archaeologists after being discovered among Lima's oldest prehistoric temples. 
As RPP Noticias reports, the cactus – possibly an example odf the hallucinogenic species San Pedro (Echinopsis pachanoi) measures about 30 centimetres in length. It is in perfect condition and even still has some spikes, as it was dehydrated before being buried as part of an offering.
Archaeologist Dayanna Carbonel, who discovered the plant, explained that she had never encountered such an old cactus in an archaeological dig, "and even less as a central part of an offering" – which reveals its importance. Meanwhile, Santiago Morales, curator of the area, has said that the cactus "could have been used in ceremonies and rituals" because it was found in an annex to a ceremonial room.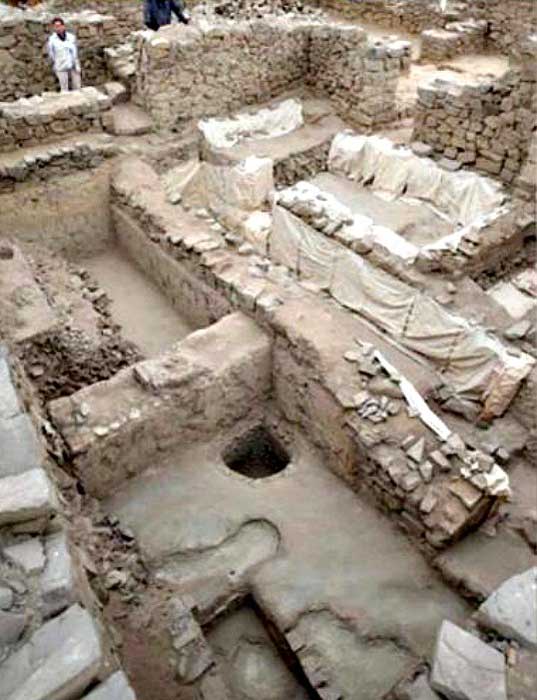 In addition, the cactus is also important for researchers because they have not found remains of pottery nearby (except for in later sites), forcing archaeologists to focus their research on the waste left by human activity to find out more about the way of life of the site's inhabitants.
In addition to the plant, the researchers have recovered other relevant objects in the same area. For example, they have found a sling constructed with plant material and a club or mace formed by a stick piercing a stone and tied to it with a rope – which could suggest some kind of combat in the area.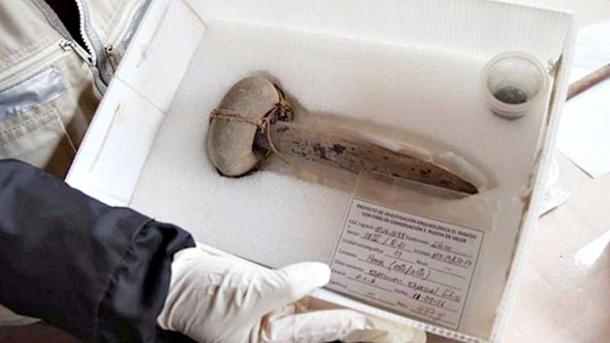 Finally, Morales noted that the archaeological complex has a dozen buildings in an area covering about sixty hectares, and so far, only four of them have been excavated in part. So, there is still 95% of the site to be researched, which will surely reveal new and fascinating discoveries in the future.